Among a team full of talented artists, I was lucky enough to take part on 2 shots of the video. 
A special thanks to Guille Comín & Giorgio Gore, who were great Animation Directors for the project.
My role:

2D Animation

&

Motion Graphics
So, for the

"Waste pile" shot

, I was responsible for animating the following items 

frame-by-frame:

 Raindrops over the rock and at the puddle, shirts being affected by the wind and the first pass of the truck dropping the trash. A big thanks to Carlitos Carranza, who was the Animator assistant and he did the

Inbetweening

 of some elements for this shot afterwards.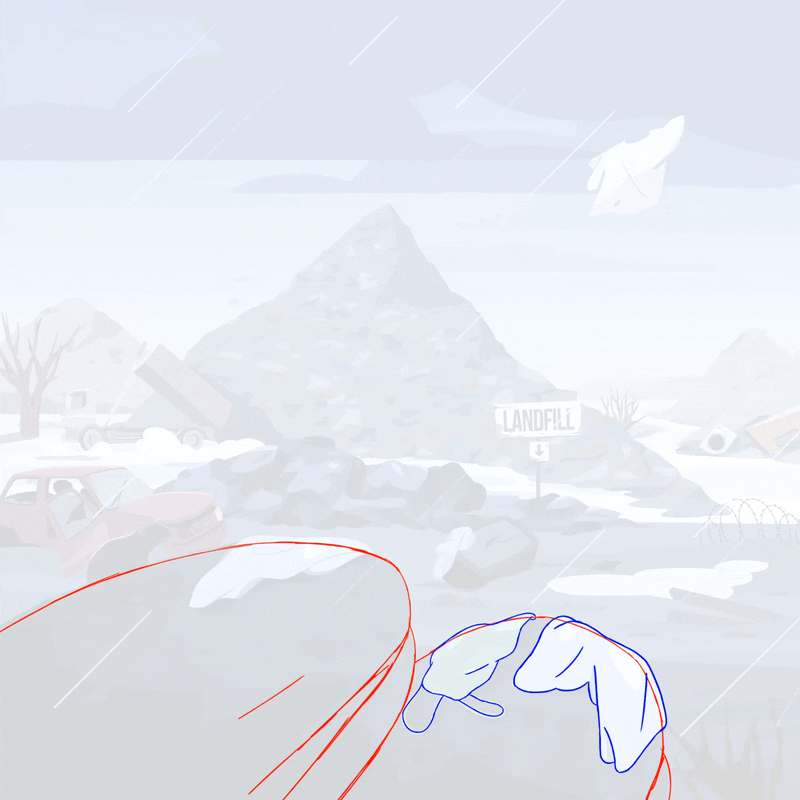 For the

UI shot

, I was in charge of animating the shapes, grid, buttons and everything representing the User Interface with

Motion Graphics

. While, in the other hand, the things that move more organically, such as the character's poses, main shirt and the hands, I did them on 

frame-by-frame animation

.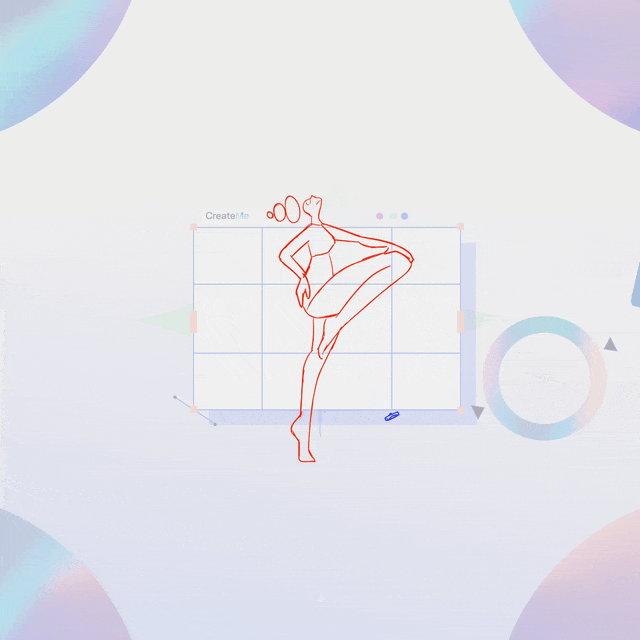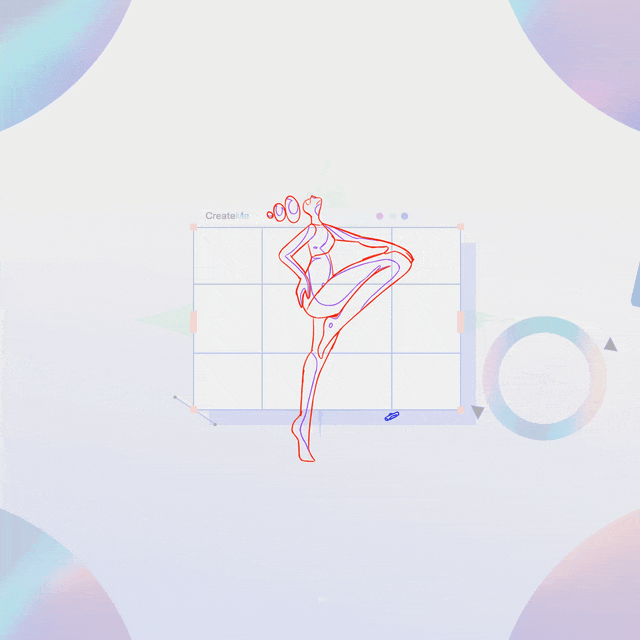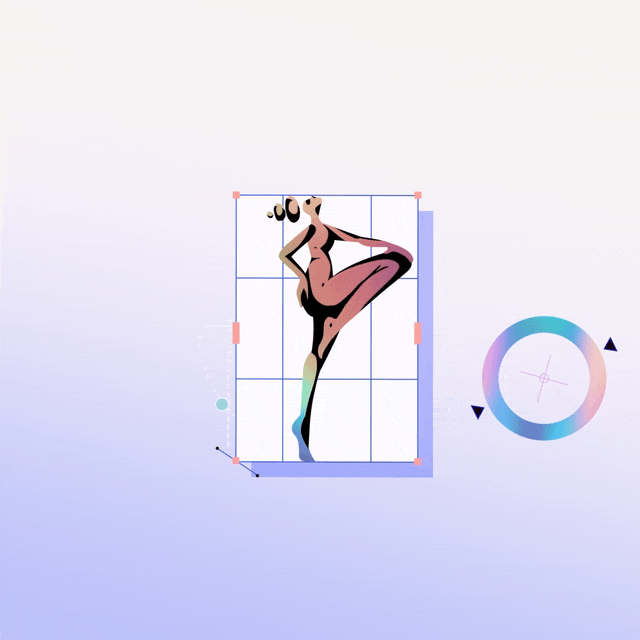 Client: Create Me / Creative Agency: FCB / Production Co.: Psyop / Animation Studio: Le Cube / Music Production CO: Facundo Capece / Director: Santiago Oddis & Guille Comin/ EP:
Fernanda Soma / Line Producer: Sofia Arissian / Animation Director: Guille Comin&i Giorgio Gore / Art Director: Santiago Oddis / Character design: Santiago Oddis / Illustrators: Studio Fago,
Gianluca Patti, Emilia Calvo, Lucas Andre / Composition & Montage: Adrian Mirandeborde, Fernando Lamattina / 2D Animators: Leonardo Dias,Guadalupe Vyleta, Cintia Czeczewick,
Ivan Stur, Gonzalo Rimoldi, Sergi Sanchez Navarro, Kyrylo Novikov, Yas Hanna, Agostina Salvemini, Virginia Fillol, Facundo Garcia, Juan Natch, Laura Demery, Carlos Carranza, Emanuel
Knight, Julieta Soloaga, Cristian Morales / 3D Modeling, Shading, Lighting: Lui Nogueira, Fernando Lamattina, Guilherme Vasconcello, Juan Martin Miyagi / Tie Dow and Clean Up: Agostina
Salvemini, Virginia Fillo, Facundo Garcia, Juan Natch, Laura Demery, Carlos Carranza, Leandro Vargas, Julieta Soloaga, Soria Ruocco, Soria Fernandez Vallejo, Juan Pablo Barbieri, Clare
Riavec, Augusto Cortegoso, Sofia Diaz, Micaela Carrizo, Andres Moncalvo, Cynthia Perez Daubert, Emilia Ferreyra, Octavio Cid, Julieta Culaciati, Billy Penna